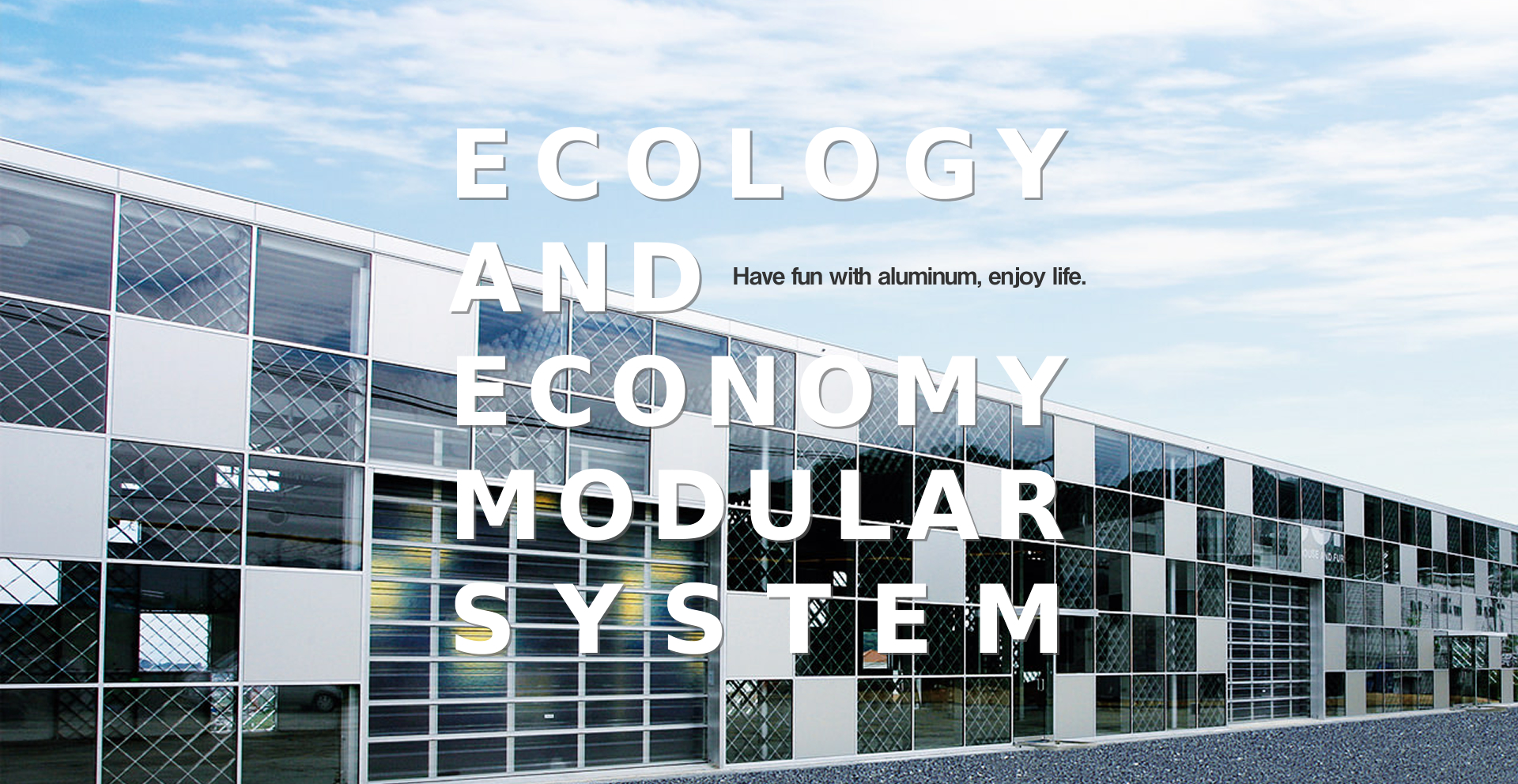 What is ecoms?

Have fun with aluminum, enjoy life.
ecoms
Explores the superiority of aluminum more than anyone.
Pursues the possibilities of aluminum more than anyone.
We are confident in our ability to maximize the properties of aluminum more than anyone.
That is because ecoms
persisted in aluminum architecture research when all others quit deeming it impossible,
continuously producing new aluminum products beyond imagination.
ecology & economy modular system
ecoms,
with its eco-friendly, cost-effective aluminum products,
creates culture and a safe and enjoyable lifestyle
for everyone.

ecoms
is not widely known yet but is the world's leading aluminum building group.