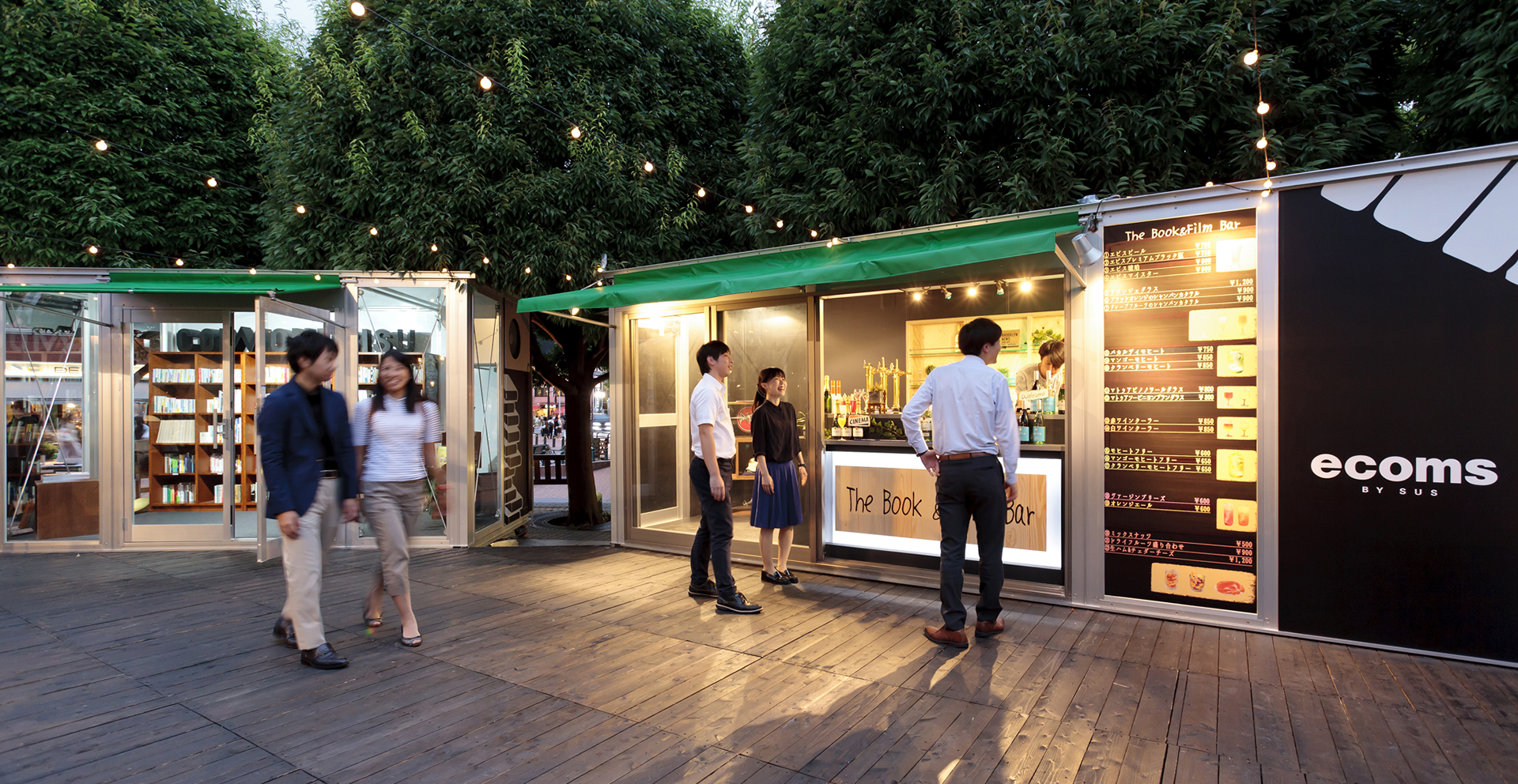 Extend,
Reduce,
Transport
The minimalist space, "t2," is a product that can be used whenever, wherever, and in whatever size required.
Assists smart choices in lifestyle and business.
minimal space, t2
minimal space, t2
Features
Products that transform the common sense of lifestyles and businesses
t2 is not selective about location, and complements people's lives swiftly and in a customized style.
It is ideal for those who require a cost-effective, unique space without having to make concessions.

Extend, Reduce

Can extend infinitely beyond the standard 9 m2 size. Also supports spatial extension.
As people grow, changes occur in family compositions, lifestyles, living environments and conditions. Similarly, business scenarios constantly change based on customer needs and trends.t2 is a product that can be linked to extend as required, or separated and minimized readily.The unit responds flexibly to certain future changes.

Transport

An astonishingly short construction period achieved by factory production.
All aspects of t2 are manufactured at the factory, from assembly to interior finishing.Factory-manufactured t2 is transported as a container-sized unit.Therefore, onsite installation can be completed in a minimum of 2 hours (* for a shop model).This also reduces construction costs.When the unit is no longer needed, it can be put on a track, transported, and utilized elsewhere.All of these things can be easily achieved.

Change, Reuse
A reusable eco-material: aluminum
t2 uses aluminum panels in the basic structure and offers freedom in selecting and configuring the interior/exterior.The equipment and finishing material can be changed multiple times based on the requirements.Also, since the unit is joined by nuts and bolts, it can be easily disassembled/assembled repeatedly.After use, it can be disassembled into panels for easy storage.We also offer leasing options.
Performance
Durable and comfortable
t2 is a product that can be used for over 30 years.
We are obsessed with product quality and pursue superior spatial comfort.
Freely customizable and high quality. t2 - A product with excellent cost performance.
Aluminum material with excellent corrosion and weather resistance, extremely low temporal degradation.With regular maintenance, it can be used for over 50 years.The units can be sold after use.The unit itself becomes an important asset.
t2 uses only incombustible materials.The Sumi-Qa model is a fire-resistant structure certified by the Minister of Land, Infrastructure, Transport and Tourism.It is the first certification in Japan to be given to a housing unit, and swift installations are possible in fire zones due to Sumi-Qa's certification as a fire-resistant structure.
The newly-developed aluminum insulation panel significantly improves heat insulation performance.The units meet the criteria equivalent to the District III Energy Conservation Standards outlined by the Ministry of Land, Infrastructure, Transport and Tourism, while preventing condensation. Residents can experience all seasons comfortably using air conditioning/heating equipment.
ecoms will always perform structural calculations to protect residents from natural disasters such as earthquakes and typhoons.No matter how compact the space, we offer only products that comply with the Building Standards Law so that our customers can use our products confidently.