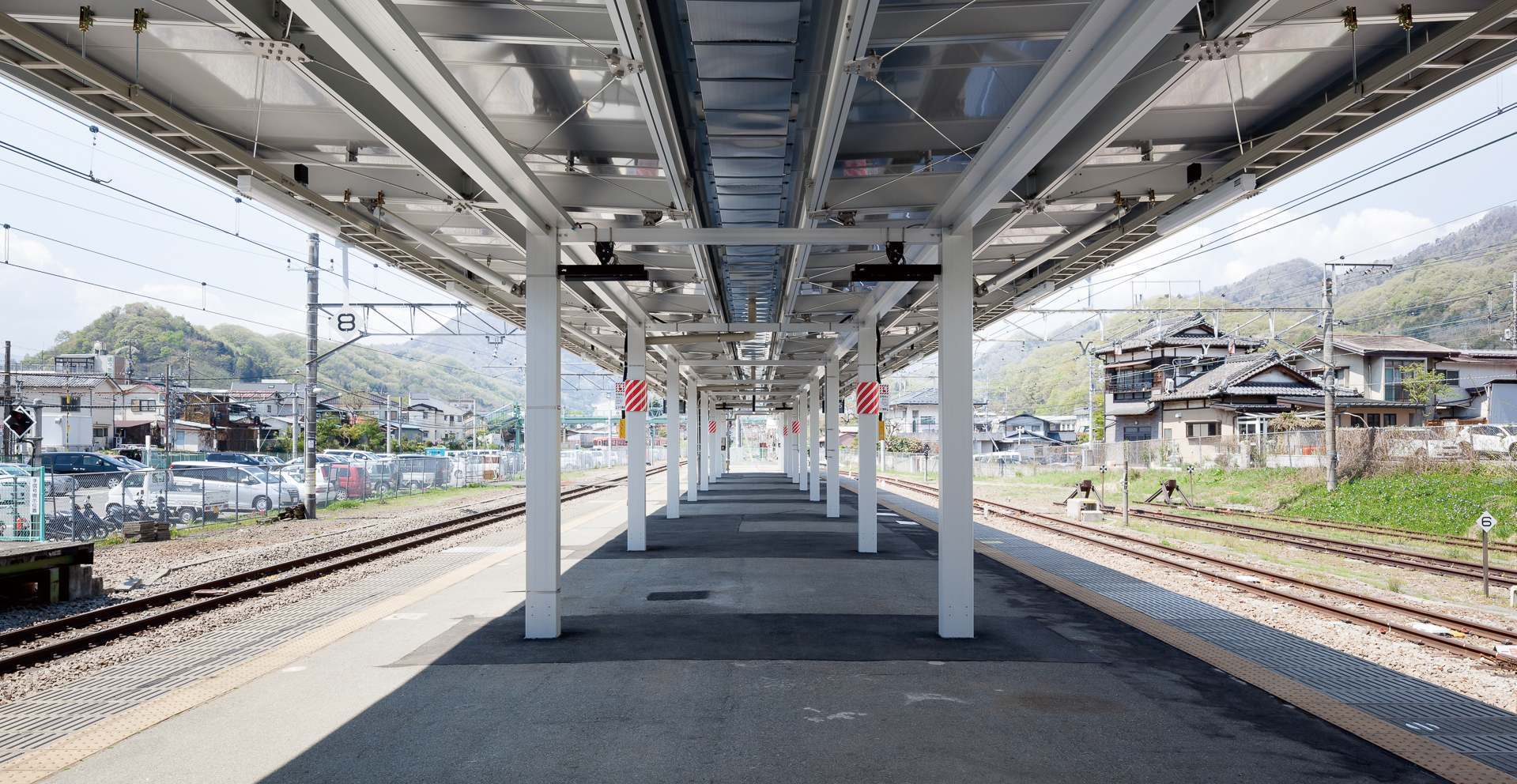 The industry's first rotating type.
A moving platform canopy for railway stations
Platform canopies are indispensable to train stations.
By making them rotatable, we improved construction safety and user convenience.
The product is both user- and maker-friendly.
Features
Resolves the existing challenges in outfitting platform roofs
Most steel frame canopy constructions occur at night due to the building method characteristics.
However, time restrictions are placed on nighttime construction, causing longer construction periods and higher construction costs.
ecoms's canopies feature a rotating structure that takes daytime construction into account.This allows for a shorter construction period and a reduction in construction costs.
Improvement in customer service
By minimizing the work area, the canopy reduces customer flow disruption.
Reduction of construction burdens and risks
Heavy equipment (such as cranes) is not required as the lightweight aluminum frame can be manually transported.
There is no risk from welding flames since all parts are bolted.
There is no risk of collapse or agitation due to strong winds since no cranes are used.
The rotary roof reduces the work required at high altitudes.
Shorter construction periods, reduced costs
The construction period lasts about two weeks.The construction period is shorter than when using a steel framework (* amount of saved time varies depending on the plan scale).
Although nighttime construction is more common, ecoms's canopies reduce labor and security costs due to the availability of daytime construction.
Reduction of maintenance burdens
The rust-resistant aluminum material minimizes the need for maintenance.
Aluminum does not require paint.No need to worry about the loss of aesthetic appeal due to paint abrasions.
Specifications
Basic specifications (reference size)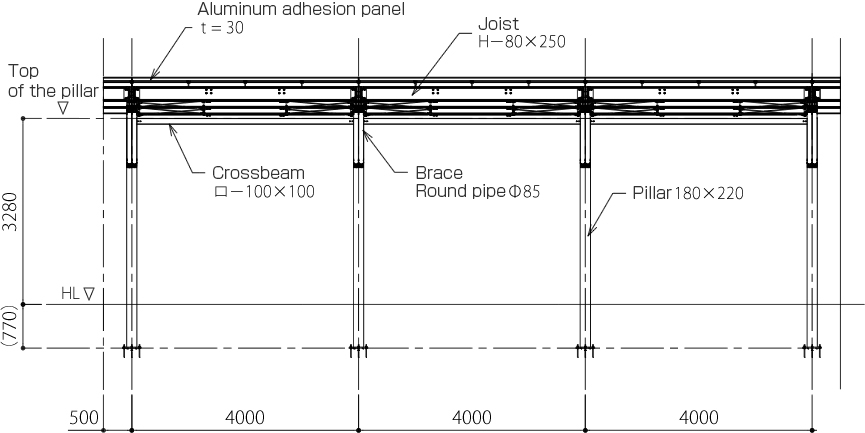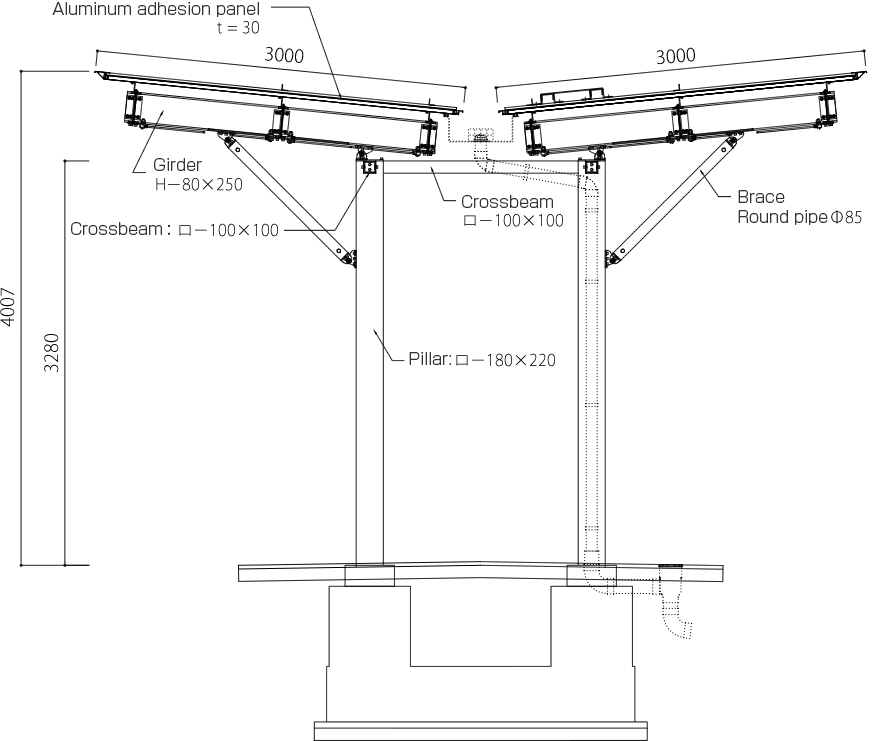 Column distance

4.0m

Height

4.0m
Consultations available to determine sizing based on installation conditions.
Rotation method
A hoist (hoisting equipment/winch) is used to rotate.Work is completed in about 5 minutes.
Construction Process
1

Loading

Lightweight aluminum can be manually transported through the ticketing gate (column weight: approx 120kg).

2

Building method

Construction can be conducted manually without the use of heavy machinery such as cranes.

3

Mounting beams

High safety level due to reduced work at high altitudes.

4

Temporary enclosure

Since the work area is narrow, the platform can continue to be used with a temporary enclosure.

5

Begin rotation ①

The work does not require electric power as it can be conducted with a hoist.

6

Scene of work during rotation

High work efficiency due to the clear rotational orbit.

7

Fix in place

Support the roof on braces.

8

Begin rotation ②

Rotate the second roof and all subsequent roofs using the same process - steps 5-7.

9

Rotation complete

60 minutes after beginning the rotation, the rotation of the 3 sets of roofs is complete.

10

Installation complete

Process complete.