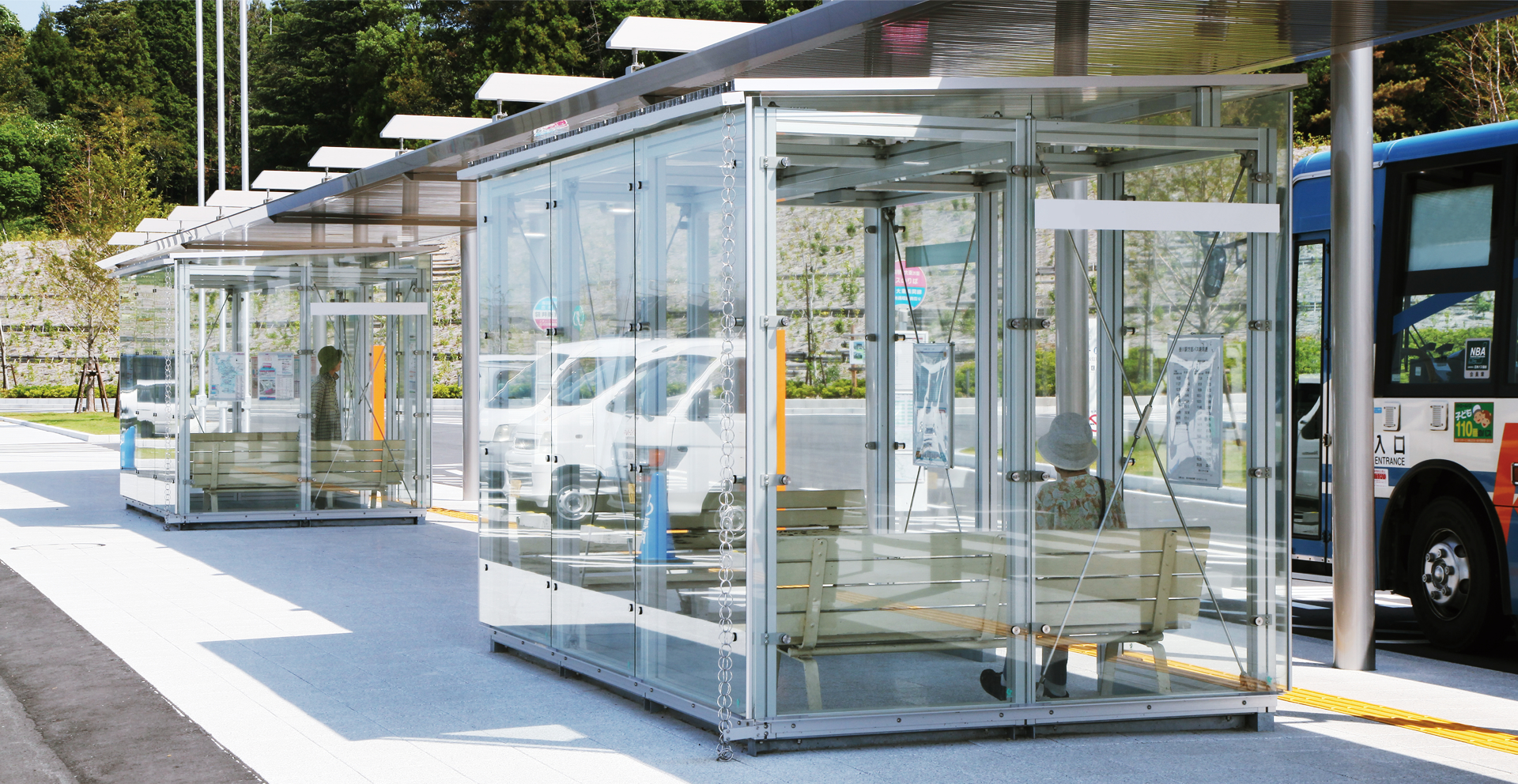 Bus shelters that beautify the city
ecoms' covered bus stops employ glass walls to ensure cleanliness and spaciousness.

Their functional and beautiful design contributes to creating a smart city.
Features
A bright and clean space to make wait times more enjoyable.
ecoms bus stops are spacious and full of natural light.
A logical design with excellent durability, maintainability, and of course safety, allows all to wait in comfort.
Bus shelters that can be accessed with confidence
Tempered glass walls that protect passengers from rain, wind, and snow.
Transparent glass that prevents blind spots and offers excellent security.
Both drivers and passengers have high visibility and can wait for the bus safely.
Swift and uncomplicated construction
Construction is completed within two working days: one day to build the framework and one day for glasswork.
The lightweight aluminum frame can be manually transported and constructed; no specialized heavy machinery is required.
Optimal even as temporary installations
Construction, disassembly, and relocation are easy as the systems are constructed from an aluminum frame, nuts, and bolts.
Since the parts can be reassembled, they do not need to be scrapped but can be reused.
Forever beautiful
The aluminum frame is highly corrosion-resistant and maintenance-free, requiring no paint.The system can stay beautiful forever.