Product Lineup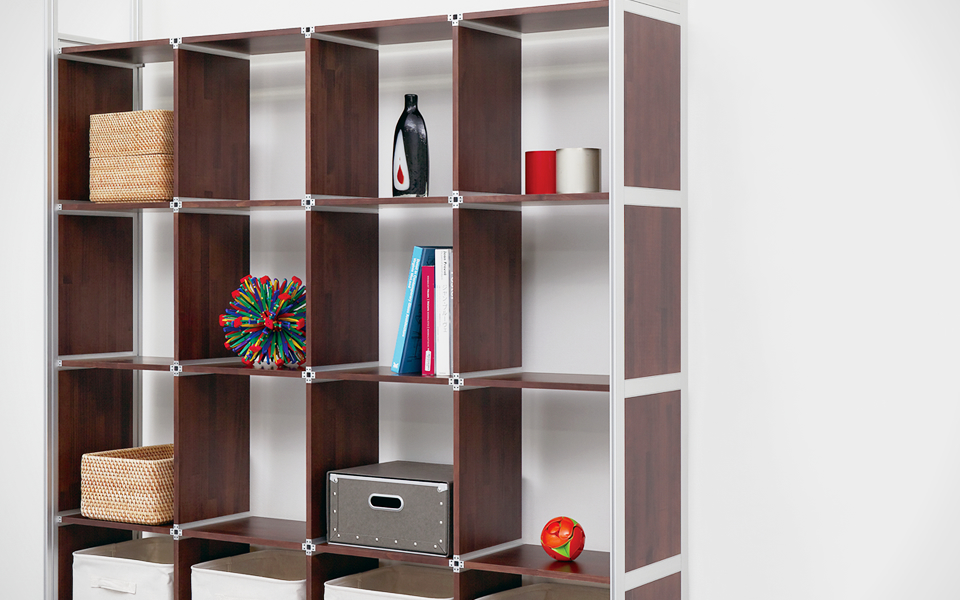 * This product is currently in development.
A hybrid wood-aluminum storage shelf
The system shelf connects wooden boards to side plates using extruded aluminum joints. The various combinations allow for an uninhibited layout.
As a bookshelf or sideboard, the system shelf is the perfect product to create a calm and luxurious space.
Return to Product Lineup