Smoking Booth
Smoking Booth
Product Lineup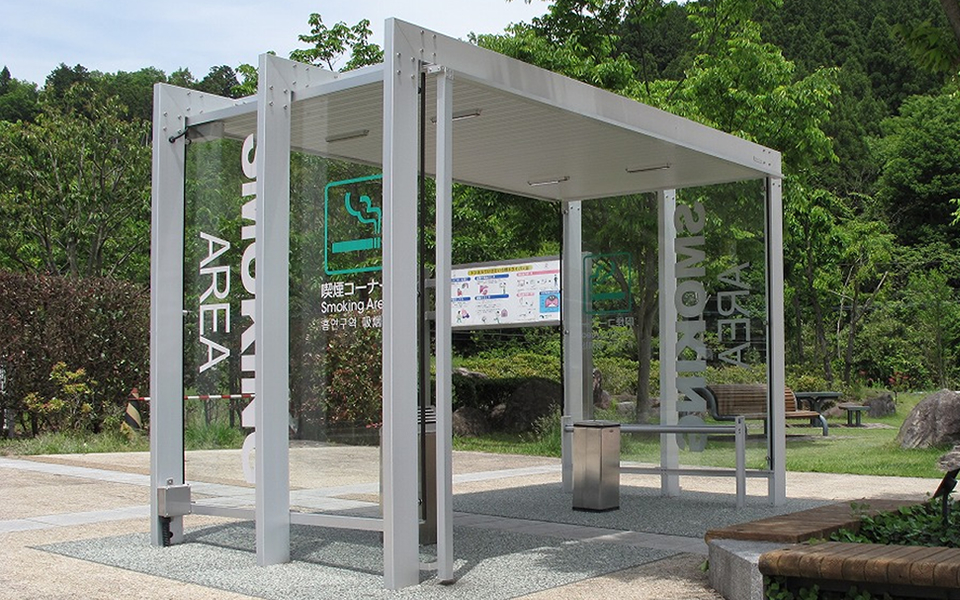 An open type where two openings are located in the front and back walls. The specifications are suited for smoking zones. By installing it in places where people meet and disperse, the smoking booths are effective in preventing pedestrian smokers and the littering of cigarette butts.
Price

Starting at ¥2,300,000 (plus tax)
Occupancy

Three-four people
Floor area

6.5m2
Size

Width (W)

3.6m

Depth (D)

1.8m

Height (H)

2.6m

Ceiling height (CH)

2.4m
Direction of Entrance

Main entrance [width 3.6 m/inner width 3.34 m]
Building Standards Law

[Standards]

Snow cover

60cm

Wind speed

36m/s

Roughness class

Ⅲ
Basic Form

[Wall footing (two shorter sides)]

Base width

800mm

Depth

450mm

Bearing capacity

greater than 30 kN/m2
Glass

-
Accessory Equipment

-
* Prices include the product cost and onsite installation costs (excludes earthworks, foundation works, and electrical work cost).
Return to Product Lineup