Smoking Booth
Smoking Booth
Product Lineup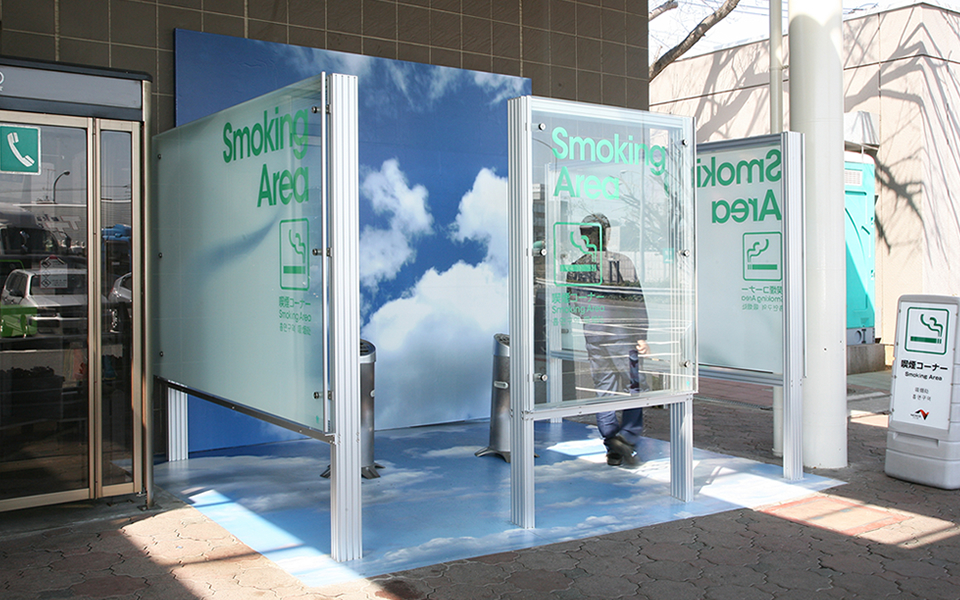 A layout-free type with much flexibility. Since confirmation requests are unnecessary during installation, the booths can be utilized even in places subject to legal restrictions. Recommended for cases that require minimal cost and functionality to isolate smokers.
Price

Available upon request
Occupancy

-
Floor area

-
Size

Width (W)

1.0 m (* size modifications available up to 2.0 m max)

Height (H)

2.0m
Direction of Entrance

-
Building Standards Law

-
Basic Form

[Wall footing/mat foundation]

-
Glass

-
Accessory Equipment

-
* Prices include the product cost and onsite installation costs (excludes earthworks, foundation works, and electrical work cost).
Return to Product Lineup